AUDIO
| | |
| --- | --- |
| ARRIVEDERCI ROMA (Canzone) | |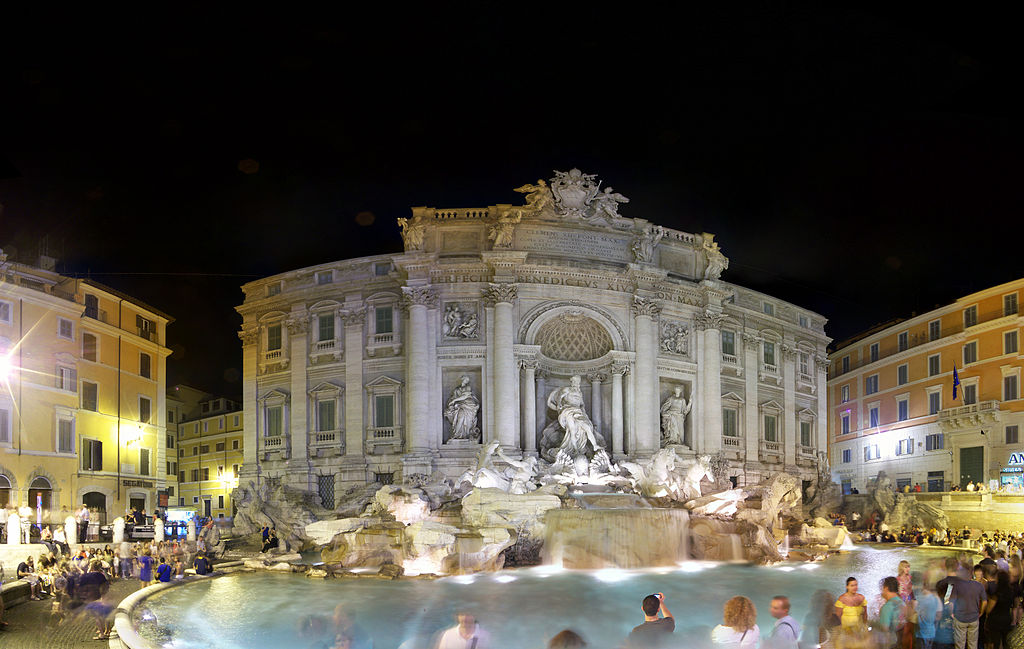 La Fontana di Trevi è la più grande ed una fra le più note fontane di Roma; è considerata una delle più celebri fontane del mondo. La fontana, progettata da Nicola Salvi e adagiata su un lato di Palazzo Poli, è stata inaugurata nel 1735 e appartiene al tardo barocco.
The Trevi Fountain (Italian: Fontana di Trevi) is a fountain in the Trevi district in Rome, Italy, designed by Italian architectNicola Salvi and completed by Pietro Bracci. Standing 26.3 metres (86 ft) high and 49.15 metres (161.3 ft) wide, it is the largest Baroque fountain in the city and one of the most famous fountains in the world. The fountain has appeared in several notable films, including Federico Fellini's La Dolce Vita, and is a popular tourist attraction.
Todas las obras y canciones editadas en esta web son interpretadas por el tenor Gabriele Capurro.
Volver a Repertorio / Ir a INICIO